Jordan Taxi services

At Jordan Taxi we work with a number of professional drivers around the country in order to bring you a fully customizable taxi service. Wherever a driver and a car are needed, we can go. We focus particularly on transportation to and from Jordan's main airports, on business trips and on tourism, but are open to your individual requests too. Just send us an online booking enquiry.
Custom tours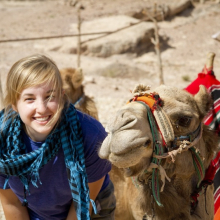 If you want to make the most of your stay in Jordan by seeing as many sites as you can before you leave, think about booking a longer tour, courtesy of Jordan Taxi. Our drivers can meet you on arrival in the country and accompany you for a few days - or for your whole trip. Our tours can be fully tailored to your needs.
However, our service is about more than just bringing you from one place to another. Our drivers and customer service agents are local people, who know the country better than anyone else. Not only can we advise you on the best itinerary for your trip, but you'll benefit from local knowledge and expertise while on the road in Jordan too.
If you're interested in booking a custom tour with Jordan Taxi, please fill out an enquiry form and tell us a little about your plans here.
Business transportation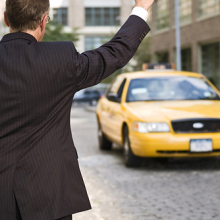 If you are are company or organization looking to arrange travel for a group of people, or for a single employee, use Jordan Taxi to find the best transportation solution for your needs. If you're organizing a trip for a larger group, we're happy to help – we can send out 2 or more according to your needs.
Transportation to tourist sites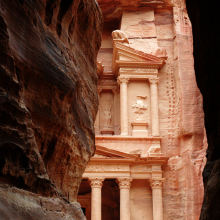 Petra, Wadi Rum, Aqaba, the Dead Sea, Jerash or Nebo Mountain? Whether you're touring Jordan's most famous sites or intending to go somewhere else entirely, our professional drivers can transport take you there – safely and reliably. At Jordan Taxi we offer transportation throughout the country. Just fill out an online enquiry form with brief details of your travel plans.
Jordan border transportation
Travelers visiting both Jordan and Israel or Palestine in one trip can travel from one country to the other via any of the three main official border crossing points. Jordan Taxi can arrange to pick you up at the border and take you to your onward destination. Alternatively, if you are leaving Jordan, we will take you to the border. The main border-crossing points are the Wadi Araba Crossing, the Allenby Bridge and the Jordan River Crossing.
Port of Aqaba services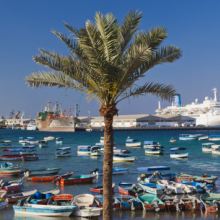 Tourists arriving via cruise ship at the Port of Aqaba can make the most of their short stay in Jordan by taking a day trip to Petra or another tourist attraction by taxi. Our drivers will meet you at the port on your arrival, take you out on the road for the day, and bring you back again in time for the ship's departure.
Airport transfers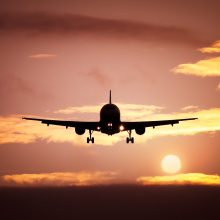 There are two main airports in Jordan, Queen Alia International Airport in Amman and King Hussein International Airport in Aqaba and the easiest way to get to get to and from either airport is by road. Luckily, our drivers know exactly where they're going and can get you from the airport to your onward destination in good time. Save yourself the trouble of finding a driver on the day of your arrival and book your car in advance with Jordan Taxi.